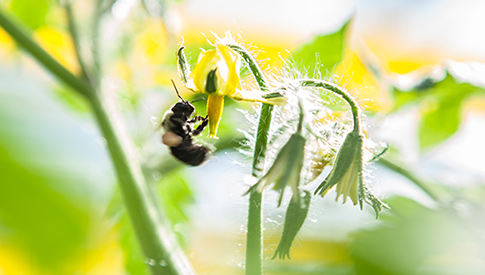 A little taste of summer – all year long.
We raise our tomatoes in greenhouses buzzing with happy bees as they pollinate our plants year-round in Owatonna, Minnesota. Then we pick them red, ripe and juicy, still on the vine, and speed them (responsibly, of course) to local stores so none of their just-picked deliciousness is lost. Next to homegrown, it's the world's best tomato.

Vine-on tomatoes
Bushel Boy vine-on tomatoes bring the look and smell of fresh backyard tomatoes to your kitchen – and a great Minnesota-grown taste to your menu.