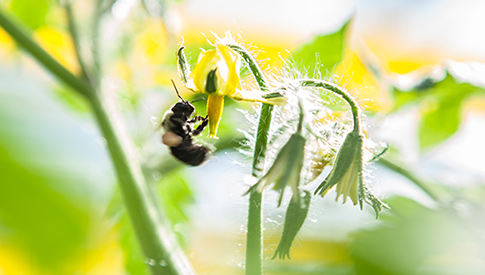 A little taste of summer – all year long.
We raise our tomatoes in greenhouses buzzing with happy bees as they pollinate our plants year-round in Owatonna, Minnesota. Then we pick them red, ripe and juicy, still on the vine, and speed them (responsibly, of course) to local stores so none of their just-picked deliciousness is lost. Next to homegrown, it's the world's best tomato.

Vine-on tomatoes
Bushel Boy vine-on tomatoes bring the look and smell of fresh backyard tomatoes to your kitchen – and a great Minnesota-grown taste to your menu.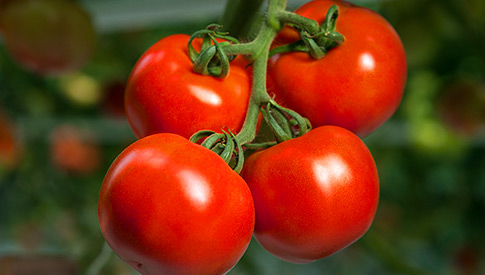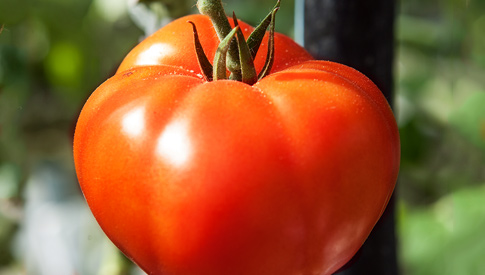 Bubba® tomatoes
We call them Bubba because they're big, red, ripe and sweet. These beefsteak tomatoes slice up beautifully for sandwiches, burgers or…whatever!

Baby Boys are back!
Everyone's favorite grape tomato has returned to Twin Cities and Greater Minnesota supermarkets. Baby Boys are terrific in salads, or as a healthy snack for kids.